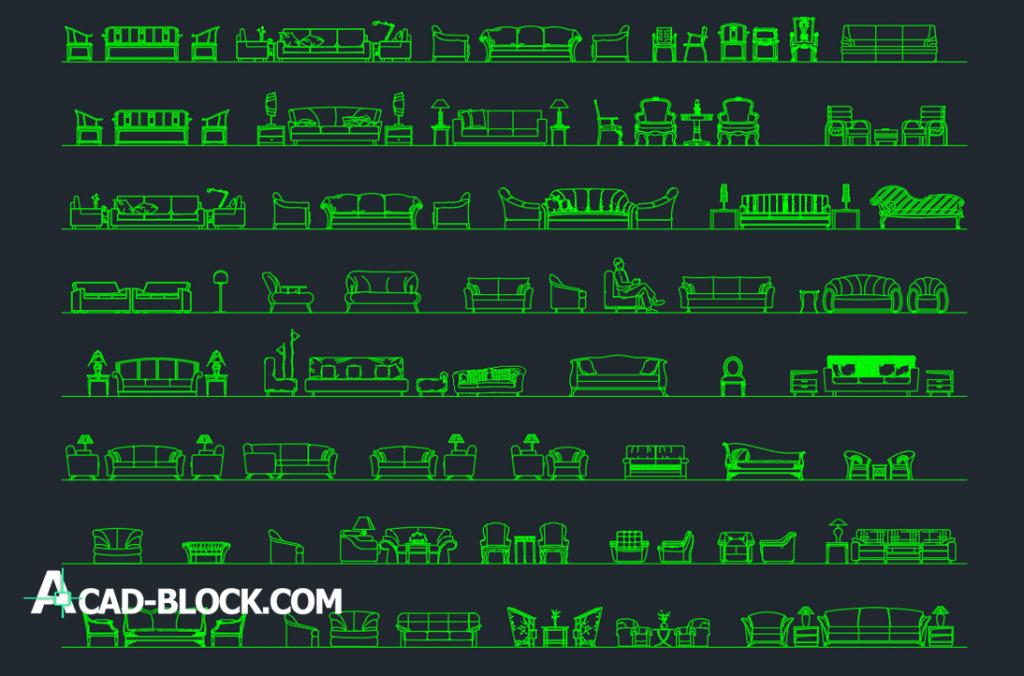 CAD block Sofas armchairs DWG with keyboard dwg autocad DWG 2d blocks – Free
Keep yourself our drawings of sofas and chairs in 2D.
DWG file of AutoCAD sofas and armchairs.
Furniture drawings for AutoCAD and other CAD programs for free.
Download couches and chairs AutoCAD for your project.
Free file of sofas and armchairs can be downloaded without registration and for free.
This AutoCAD file includes drawings of sofas, armchairs, bedside tables, chest of drawers, chairs, beds in AutoCAD.
Download and save yourself the best of our AutoCAD blocks.
Free block Sofas armchairs DWG download
Sofas armchairs DWG cad block 2d blocks
Downloaded: 398
The size: 945.0 KB
Date: 03 Jan. 2019
Format: DWG

Download dwg