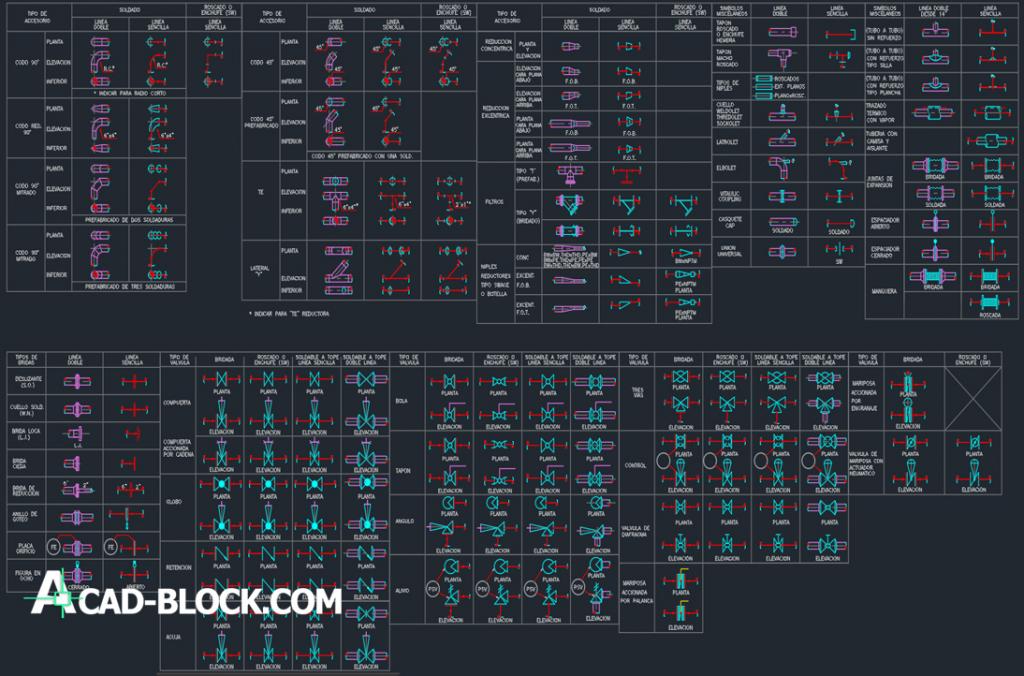 Pipe Fittings DWG Library – Free
Pipe fittings – a device installed on pipelines, aggregates, vessels and designed to control the flow of working media by changing the flow area.
The file can be saved in DWG format. A drawing of pipe fittings created in AutoCAD.
On this file are the accessories for the pipeline. CAD blocks are available for download.
Free cad blocks Pipe Fittings DWG
Pipe Fittings
Downloaded: 54935
The size: 209.7 KB
Date: 10 Dec. 2018
Format: DWG

Download dwg