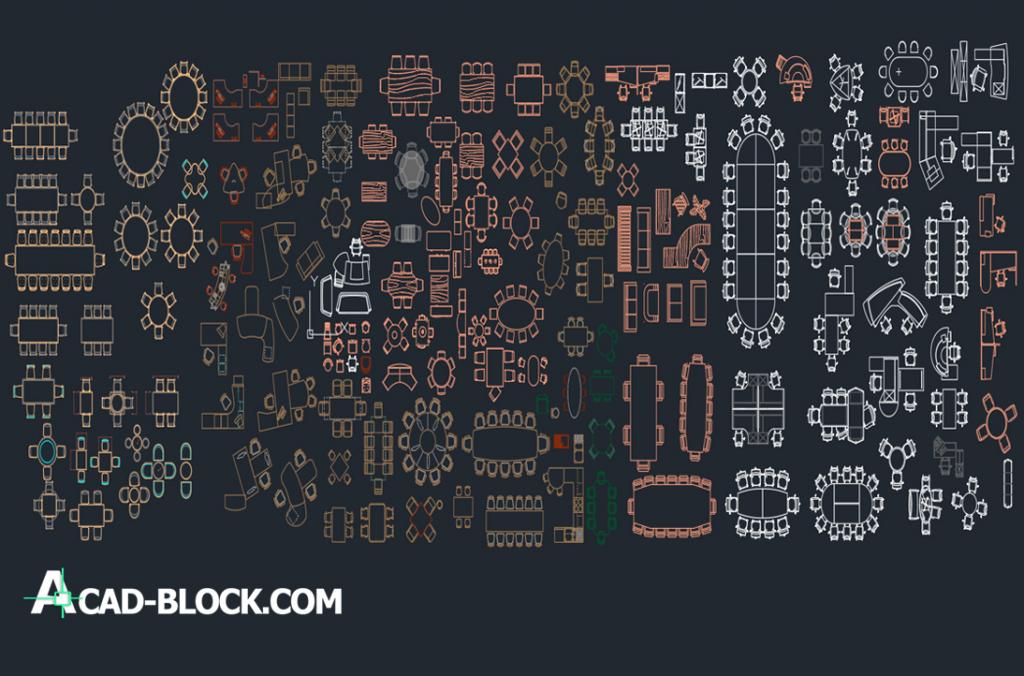 CAD Furniture tables and chairs DWG cad blocks  2d blocks – Free
This is a huge collection of free blocks of furniture in AutoCAD, contains a huge amount of furniture for the living room and bedroom.
The collection of free blocks includes tables, chairs, beds, sofas, wardrobes, bedside tables, and more. All objects are made in different forms – top view, side and front view. Blocks furniture in AutoCad is saved in the 2007 version, and if you use the AutoCAD version higher than 2007, you can not be afraid that the file will not open.
AutoCad Blocks Tables and Chairs AutoCad Blocks Living Room and Bedroom You no longer have to search AutoCad furniture blocks all over the Internet, just download for free and use.
Free Library Furniture tables and chairs DWG cad blocks DWG download
Furniture tables and chairs DWG cad blocks DWG 2d blocks
Downloaded: 5624
The size: 1.5 MB
Date: 25 Dec. 2018
Format: DWG

Download dwg