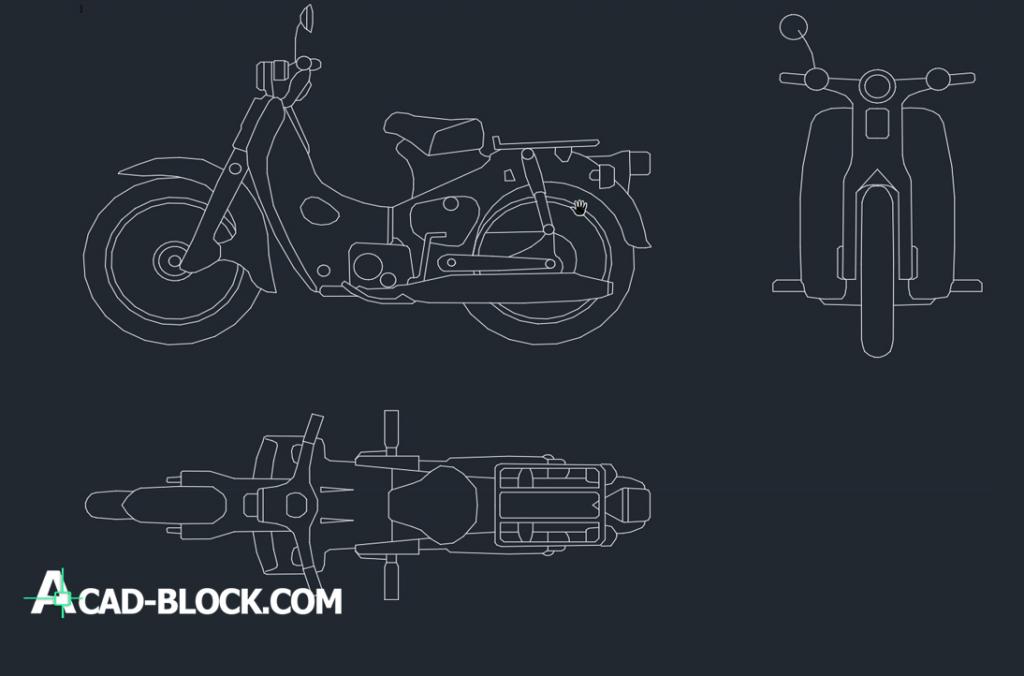 Motorcycle drawing Motoneta
The birthday of the motorcycle is August 29, 1885. Classic motorcycle engines are usually moderately forced to achieve a maximum resource that Japanese motorcycles make 100,000 km or more.
CAD drawings of a classic motorcycle from the side, front and back. CAD blocks are created in AutoCAD in DWG format.
Download this motorcycle CAD software.
Free cad blocks Motorcycle drawing Motoneta DWG
Motorcycle drawing Motoneta
Downloaded: 3361
The size: 82.4 KB
Date: 08 Dec. 2018
Format: DWG

Download dwg