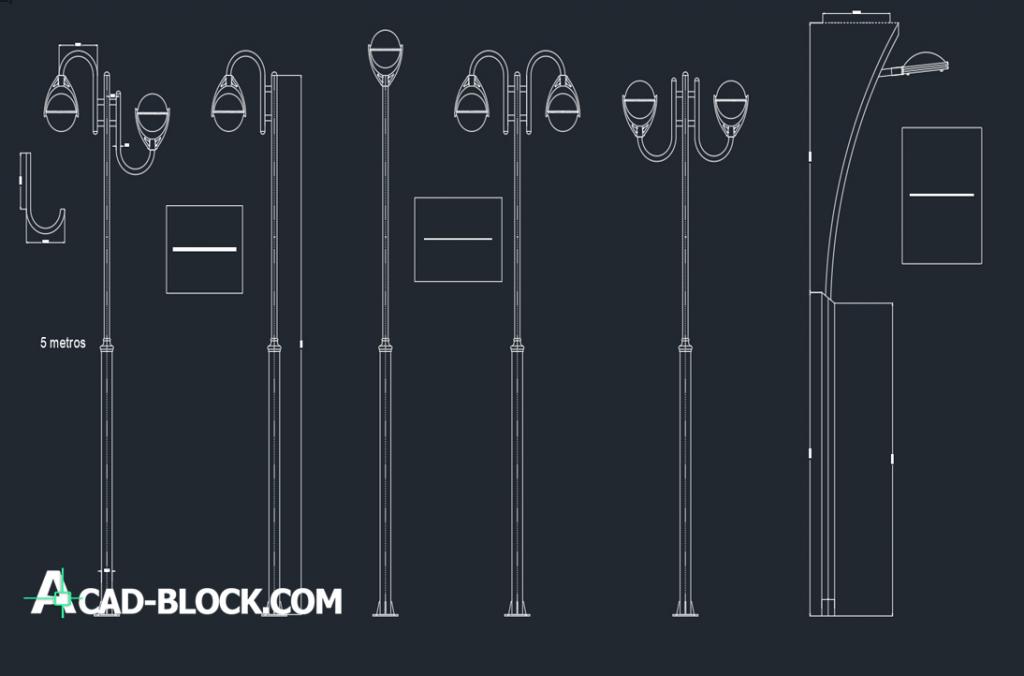 Ornamental light poles DWG – Free
Drawing AutoCAD decorative light pillars.
The following work is a design of decorative pillars with a height of 5 m. The design has several lighting positions either in a single or in a double bracket in a vertical or hanging position, or in a combination of both. DWG file format for outdoor decorative pillars.
Download quality and unique CAD blocks of decorative light pillars made in AutoCAD.
CAD blocks are available for download.
Free cad blocks Ornamental light poles DWG download
Ornamental light poles
Downloaded: 1962
The size: 124.5 KB
Date: 16 Dec. 2018
Format: DWG

Download dwg