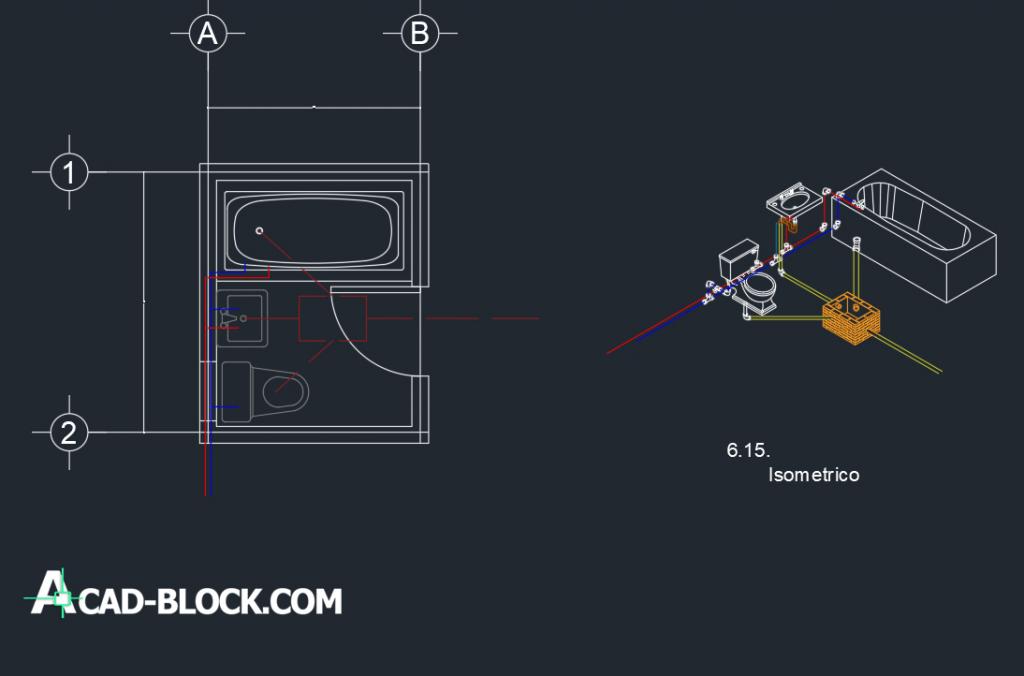 Plant and isometric of bathroom facilities DWG – Free
Plant and isometric bathroom in DWG format.
This CAD file contains the plant and isometry, equipped with hydraulic and sanitary equipment of the bathroom with a toilet and sink at the plant.
All blocks AutoCAD depicted in real size.
High quality drawing for your project factory and isometric bathroom.
Free cad blocks Plant and isometric of bathroom facilities DWG download
Plant and isometric of bathroom facilities DWG
Downloaded: 751
The size: 103.7 KB
Date: 16 Dec. 2018
Format: DWG

Download dwg