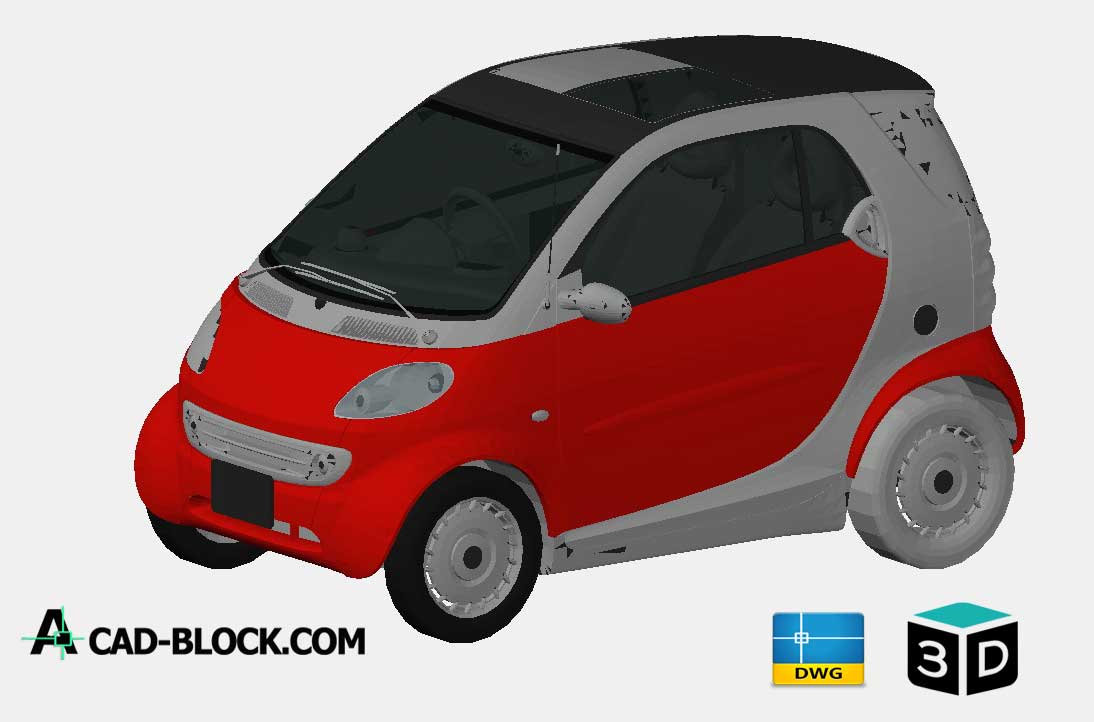 CAD block Smart Fortwo 3D DWG – Free
We made a drawing for you.
Smart Fortwo 3D in DWG format.
The Smart Fortwo file can be downloaded from us absolutely free.
We have created great drawings for your beautiful projects.
Our drawing in AutoCAD has the correct scaling.
If you download this file Smart Fortwo save your time when creating a project.
Free block Smart Fortwo 3D DWG download
Smart Fortwo 3D DWG cad blocks
Downloaded: 1337
The size: 2.4 MB
Date: 28 May. 2019
Format: DWG

Download Free