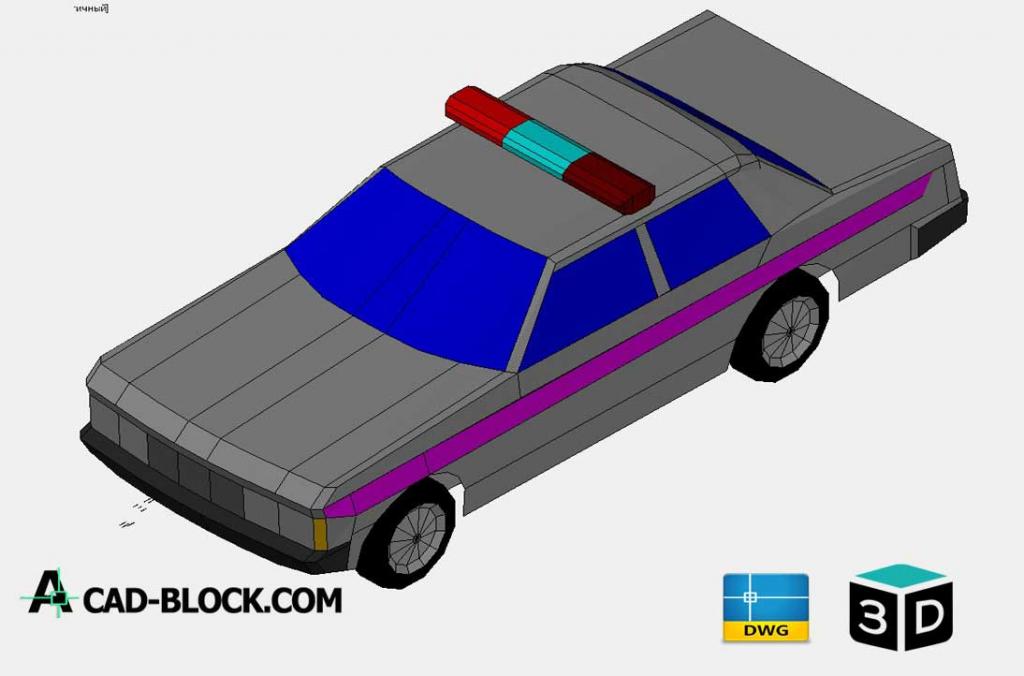 CAD block Police Car 3D DWG – Free
We would like to suggest that you download the Police Car 3D drawing in DWG format.
These cool Car drawings are created by AutoCAD for your projects.
Tap Blocks AutoCAD top view side view.
Our CAD drawings will help you create your project.
The file contains a drawing of a Police Car.
Fast and free download AutoCAD Police Car 3D model you can now.
Free block Police Car 3D DWG download
Police Car 3D DWG cad blocks
Downloaded: 808
The size: 567.1 KB
Date: 28 May. 2019
Format: DWG

Download Free