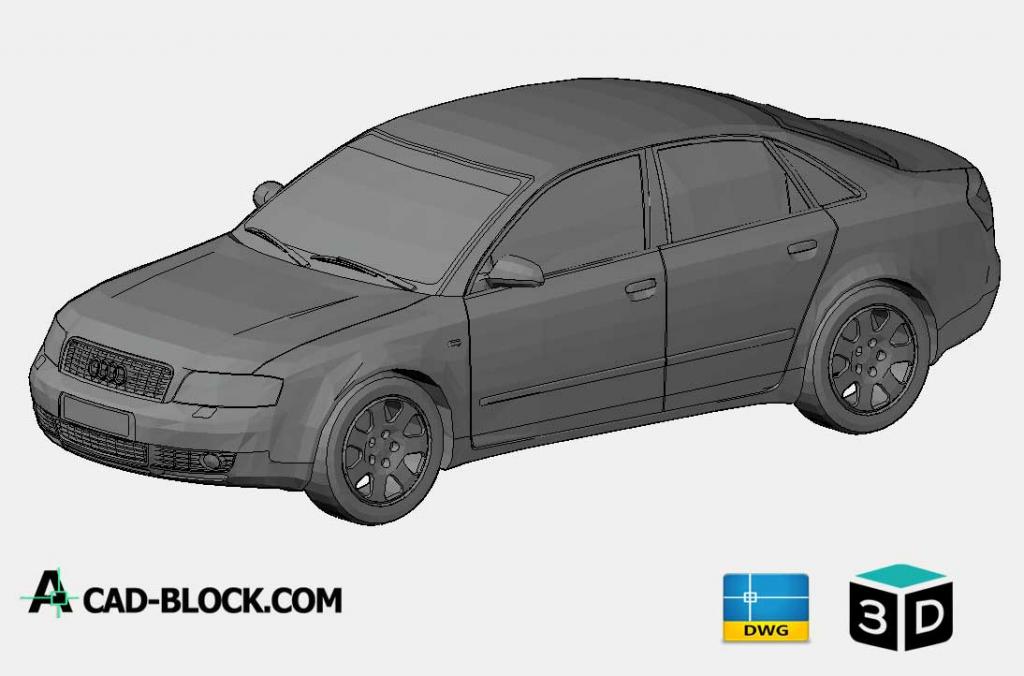 CAD block Audi A4 3D DWG – Free
Download a highly detailed Audi A4 3D drawing for your DWG projects.
This drawing Audi A4 3D will be the best addition for your project.
Audi A4 3D in different projections in AutoCAD correctly scaled.
Our file contains Audi A4 3D drawings for your best work.
Free block Audi A4 3D DWG download
Audi A4 3D DWG cad blocks
Downloaded: 151
The size: 1.2 MB
Date: 28 May. 2019
Format: DWG

Download Free