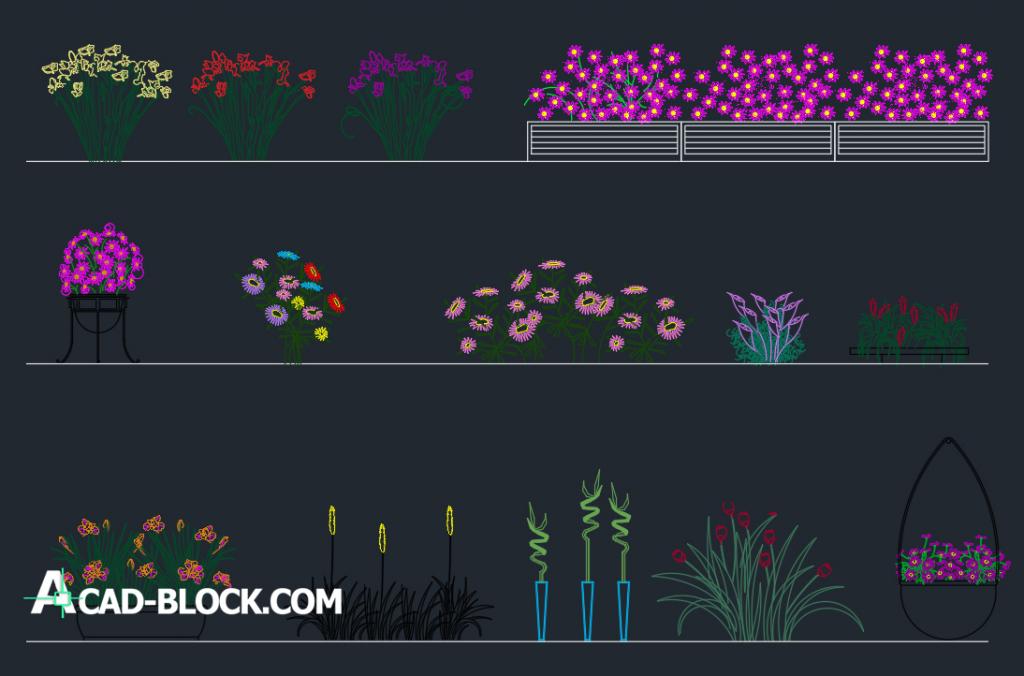 CAD block Flowers DWG 2d blocks – Free
The best selection of flowers in pots in 2D.
DWG file of various colors and vases in AutoCAD.
Beautiful AutoCAD blooms for your best project.
This file with flowers and flowerpots can be downloaded without registration and absolutely free.
The AutoCAD file includes drawings of various colors in AutoCAD for your project.
We offer you to download the best of our AutoCAD blocks.
Free block Flowers DWG download
Flowers DWG cad blocks 2D
Downloaded: 16505
The size: 791.4 KB
Date: 25 Jan. 2019
Format: DWG

Download Free