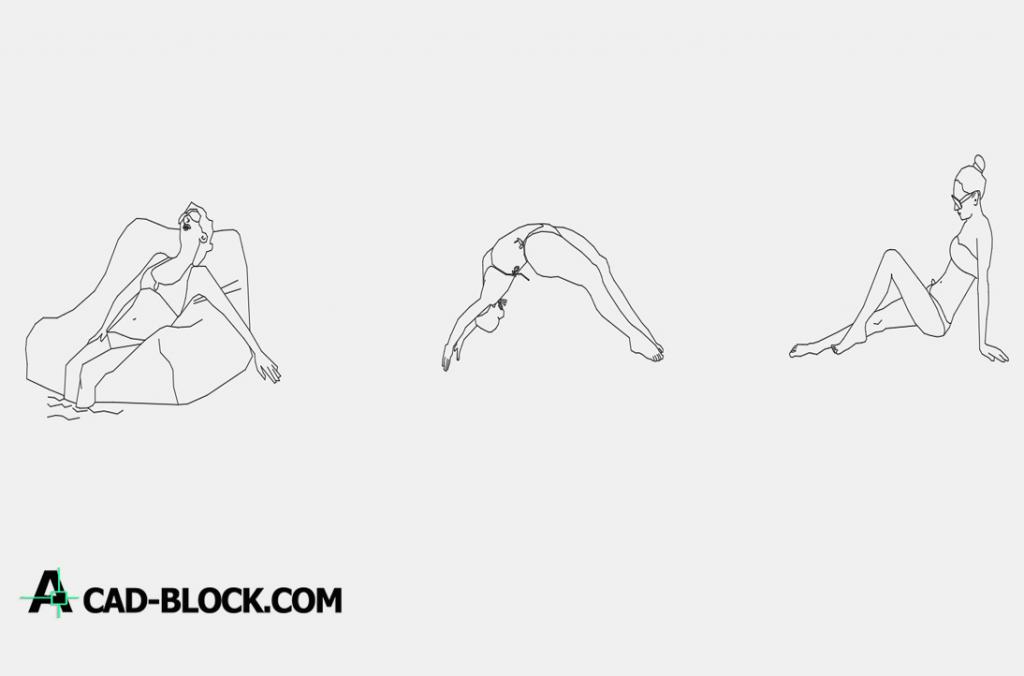 CAD block People in the pool DWG 2d blocks – Free
Awesome blocks AutoCAD people in the pool DWG format.
People in the pool drawings, side view, front and back.
CAD blocks are created in AutoCAD.
File contains: people resting near the swimming pool, people in the water, people jumping into the swimming pool other models.
People in the pool for free download.
All CAD blocks are properly scaled.
Free block People in the pool DWG download
People in the pool DWG cad blocks 2D
Downloaded: 3309
The size: 3.0 MB
Date: 22 Feb. 2019
Format: DWG

Download Free