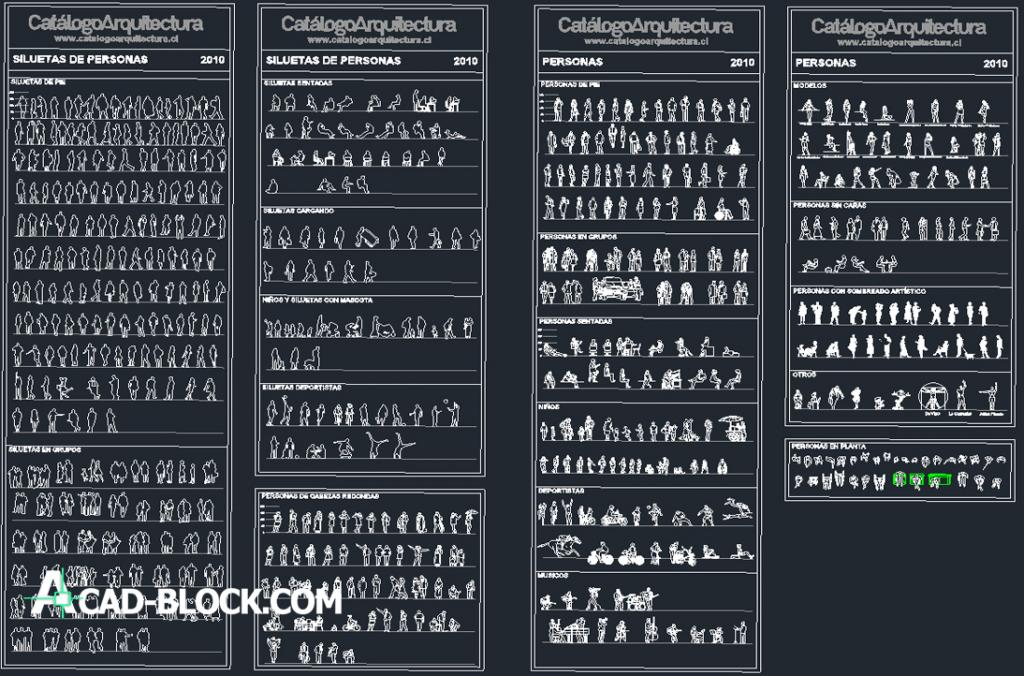 CAD block People blocks DWG 2d blocks – Free
Free 2D file in DWG CAD of AutoCAD people blocks.
CAD blocks of people for AutoCAD and other CAD programs for free.
A unique library of AutoCAD people in the plan.
In this file you can find people who are in different poses. Some of them run, people who sit, people who carry different objects in their hands, people who play.
The file of people can be downloaded without registration and for free.
This AutoCAD file includes CAD drawings of people.
Free block People blocks DWG download
People blocks DWG cad block 2d blocks
Downloaded: 2741
The size: 7.2 MB
Date: 25 Dec. 2018
Format: DWG

Download dwg