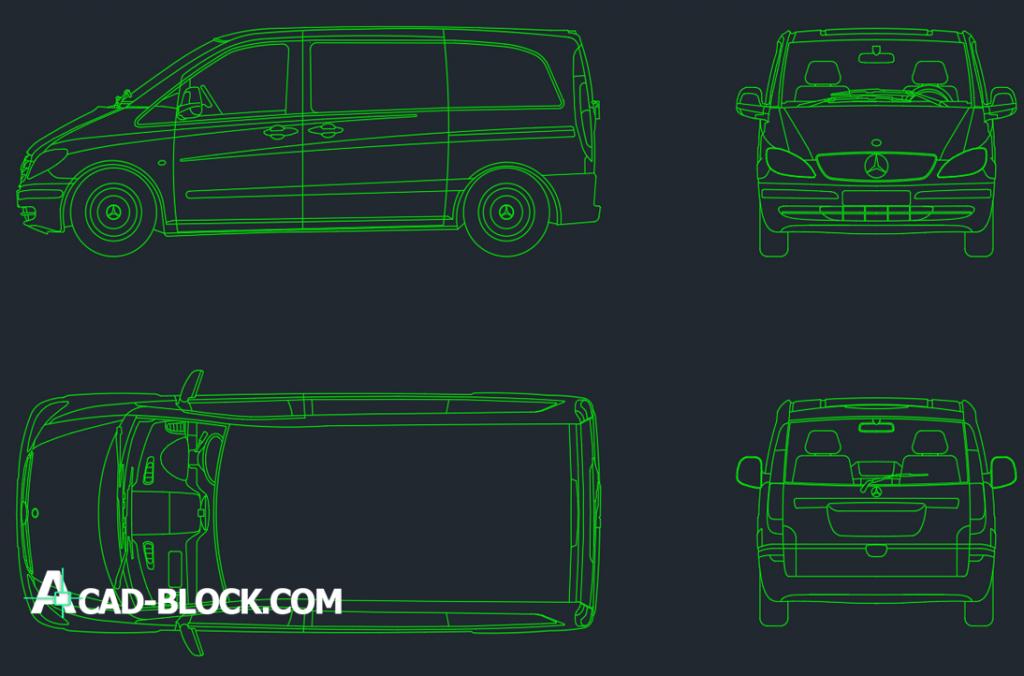 CAD block Mercedes Vito DWG 2d blocks – Free
Download our drawings of Mercedes Vito in 2D.
The best DWG file of Mercedes Vito in AutoCAD.
Save Mercedes Vita AutoCAD for your best project.
One of the most popular minibuses which is used both for commercial purposes and as a family car.
This Mercedes Vito file can be downloaded without registration and absolutely free.
Our AutoCAD file includes drawings in different projections of Mercedes Vito in AutoCAD.
Download yourself our best AutoCAD blocks.
Free block Mercedes Vito DWG download
Mercedes Vito DWG cad blocks 2D
Downloaded: 3252
The size: 205.7 KB
Date: 06 Jan. 2019
Format: DWG

Download dwg