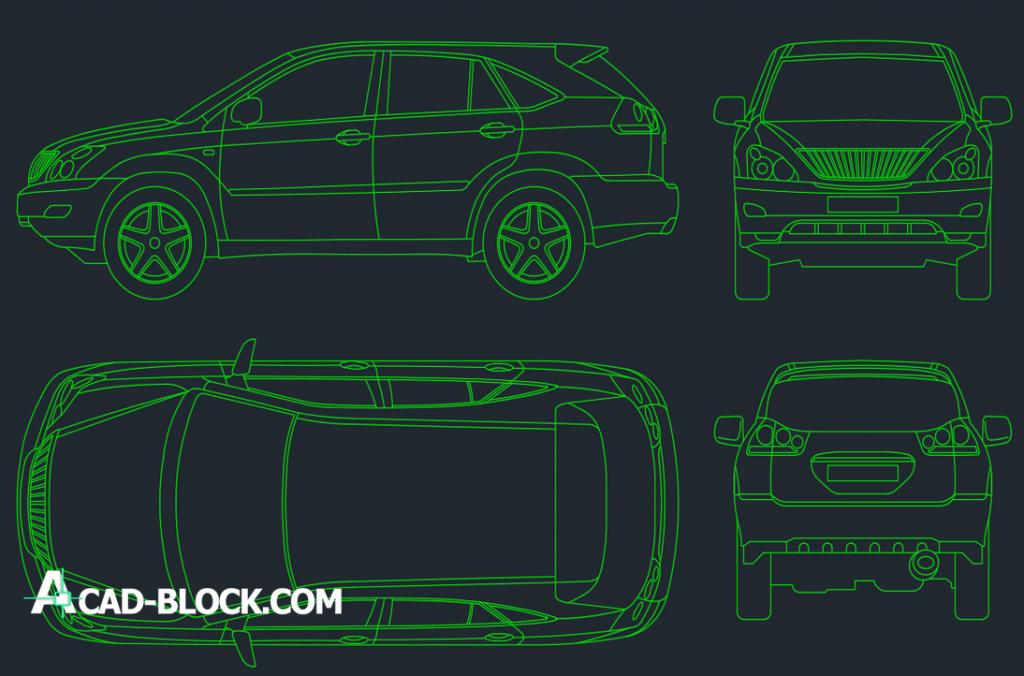 CAD block Lexus RX 300 DWG 2d blocks – Free
Qualitative model DWG Lexus RX 300 in AutoCAD.
All our drawings are properly scaled.
Our CAD blocks can be a useful addition to your DWG project.
The first-generation Lexus RX 300 has a permanent four-wheel drive with a center differential blocked by viscous coupling and a gearbox – a 4-band automatic.
Front and rear, McPherson suspension with anti-roll bars.
Download our CAD Lexus RX 300 blocks for free.
2D Lexus RX 300 drawings are available for free download without registration.
Free block Lexus RX 300 DWG download
Lexus RX 300 DWG cad blocks 2D
Downloaded: 1872
The size: 203.8 KB
Date: 06 Jan. 2019
Format: DWG

Download dwg