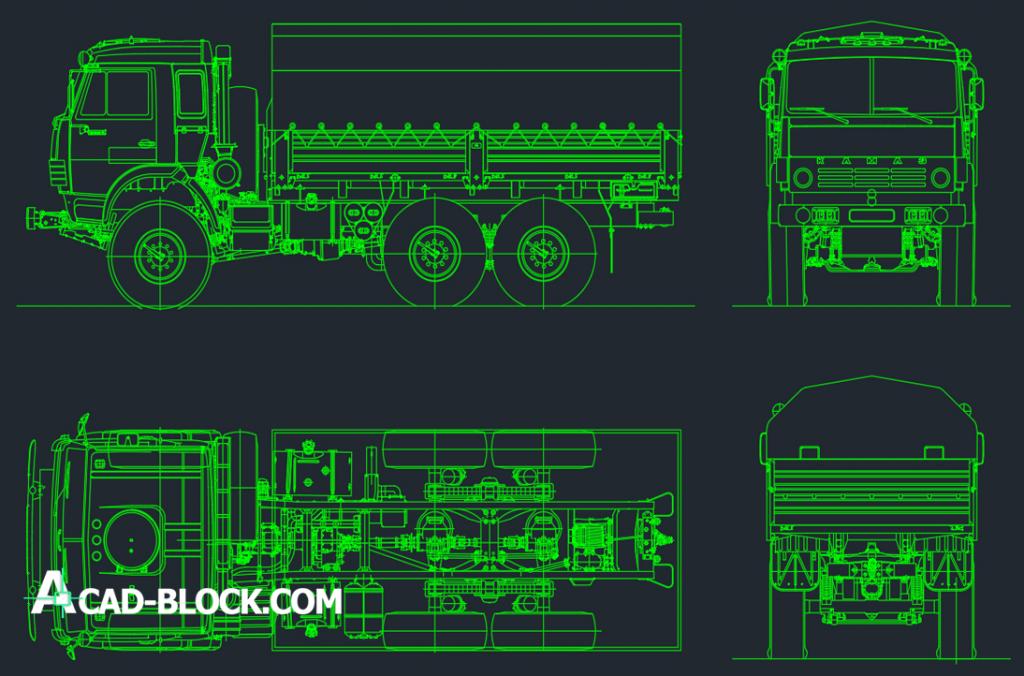 CAD block Kamaz 5350 DWG 2d blocks – Free
We present you the drawings KAMAZ-5350 in 2D.
Popular DWG file KAMAZ-5350 in AutoCAD.
Our KamAZ-5350 AutoCAD for your best project.
KAMAZ-5350 is a Russian military vehicle with a 6 ? 6 wheel formula produced by the Kama Automobile Plant. Belongs to the Mustang family.
The best file KAMAZ-5350 can be downloaded without registration and absolutely free.
The AutoCAD file includes drawings in different projections of KAMAZ-5350 in AutoCAD.
Keep yourself the best of our AutoCAD blocks.
Free block Kamaz 5350 DWG download
Kamaz 5350 DWG cad blocks 2D
Downloaded: 2607
The size: 820.5 KB
Date: 06 Jan. 2019
Format: DWG

Download dwg