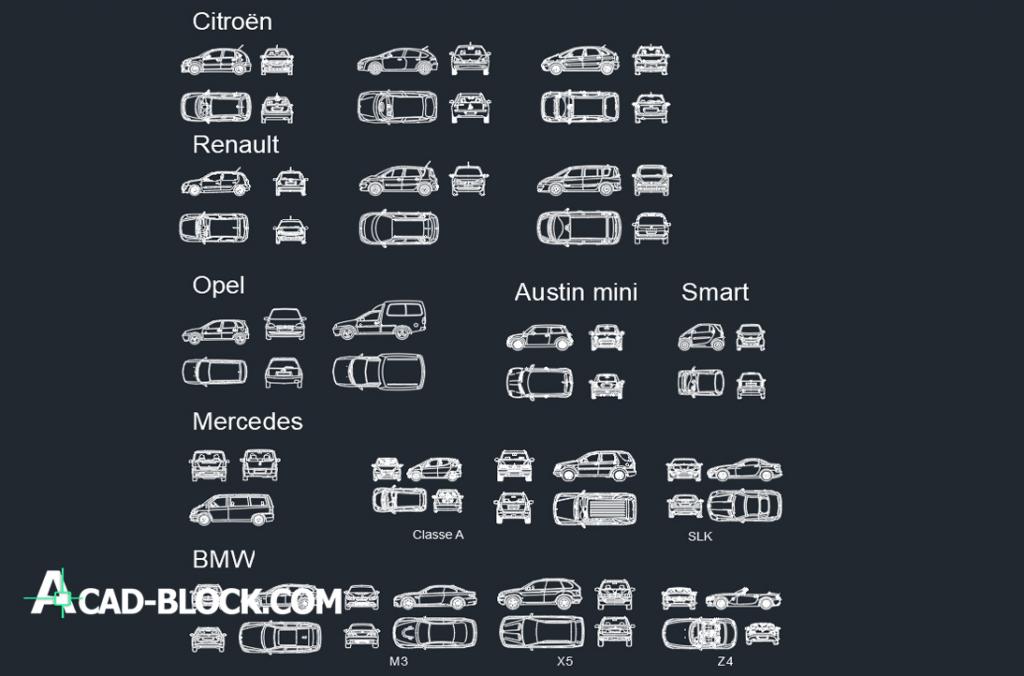 Car 2d blocks DWG – Free
The file has drawings of different brands of AutoCAD cars in DWG format.
Library of cars for AutoCAD and other CAD programs.
Cars are depicted in different projections in 2D.
Download without registration and free file of cars such as Citroen, Renault, Opel, Mercedes, BMW.
These CAD library blocks can be modified.
Free сad blocks Library Car 2d blocks DWG download
Library Car 2d blocks DWG
Downloaded: 879
The size: 1.9 MB
Date: 24 Dec. 2018
Format: DWG

Download dwg