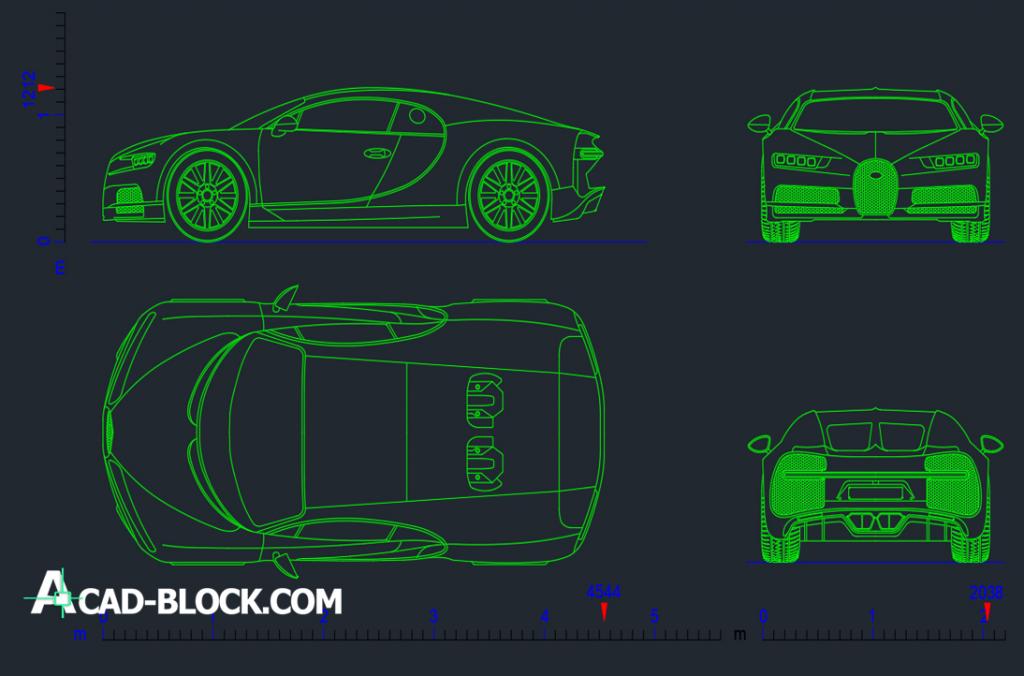 CAD block Bugatti Chiron 2016 DWG 2d blocks – Free
Award of free 2D DWG Bugatti Chiron AutoCAD drawings.
CAD blocks Bugatti Chiron for AutoCAD and other CAD programs for free.
Unique AutoCAD Bugatti Chiron drawings in four projections.
Bugatti Chiron is a Bugatti hypercar (part of the Volkswagen AG concern), officially presented to the public in 2016.
Our Bugatti Chiron file can be downloaded without registration and for free.
This AutoCAD file includes CAD drawings of various types of bookcases.
Free block Bugatti Chiron 2016 DWG download
Bugatti Chiron 2016 DWG cad blocks 2D
Downloaded: 1204
The size: 203.4 KB
Date: 06 Jan. 2019
Format: DWG

Download dwg