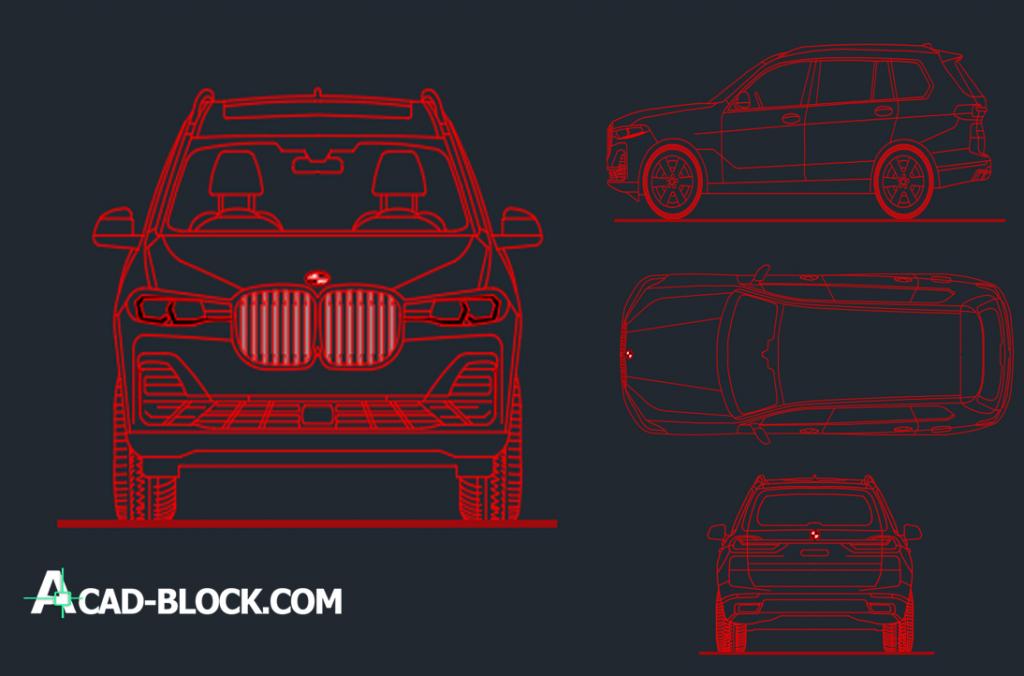 CAD block BMW X7 dwg 2019 2d blocks
We offer you to download CAD drawings of the BMW X7 – a full-size luxury crossover of the German company BMW in the DWG format.
BMW X7 received a modern elegant design, 7 seats and a large space in the luggage compartment.
Big crossover BMW X7 premium in the range of all-wheel drive vehicles with the characteristics of an SUV.
Car in plan, side, front and rear in AutoCAD.
High-quality CAD drawings of the car in 4 projections can be downloaded from us in DWG format.
These BMW X7 blocks can be used in your AutoCAD projects and various CAD software.
Block BMW X7 dwg 2019 DWG download