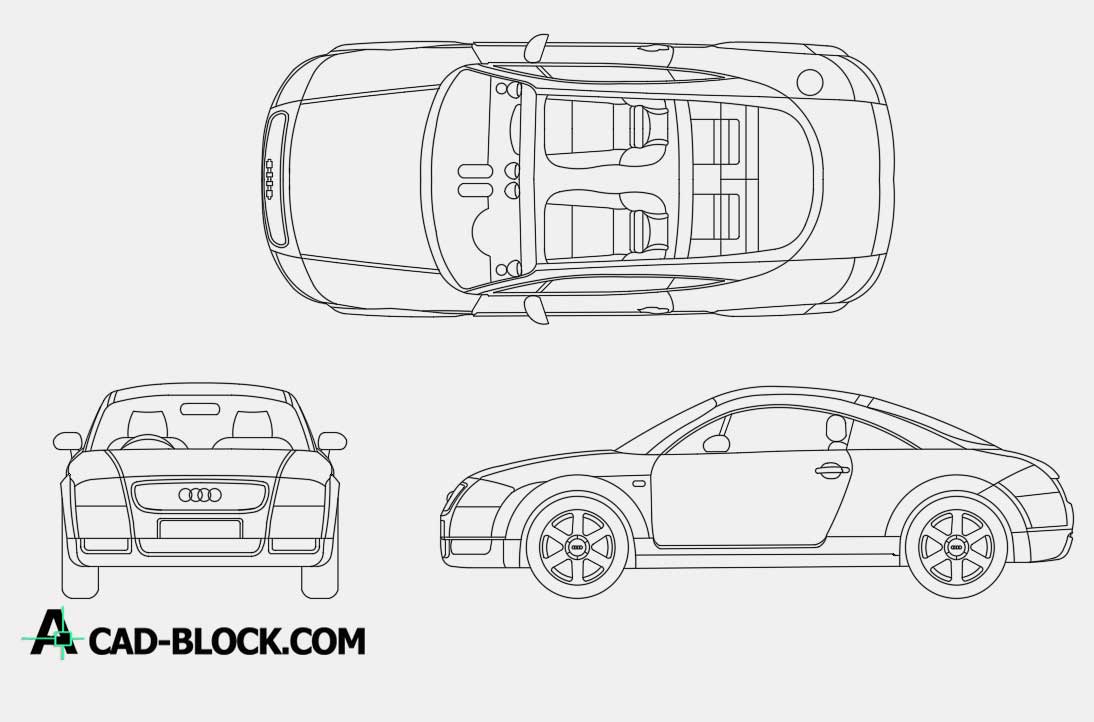 Audi TT dwg cad[/caption]
CAD block Audi TT DWG 2d blocks – Free
Download our drawing of the Audi TT DWG in 2D.
This free Audi TT drawing can be downloaded without registration.
This file contains the drawing of the Audi TT.
File with Audi TT in top, front and side view.
Audi TT – compact coupe German company Audi. Available since 1998.
Our drawing can be easily changed.
AutoCAD drawing perfectly complement your best project.
Free block Audi TT DWG download
Audi TT DWG cad blocks 2D
Downloaded: 398
The size: 110.2 KB
Date: 20 Mar. 2019
Format: DWG

Download Free