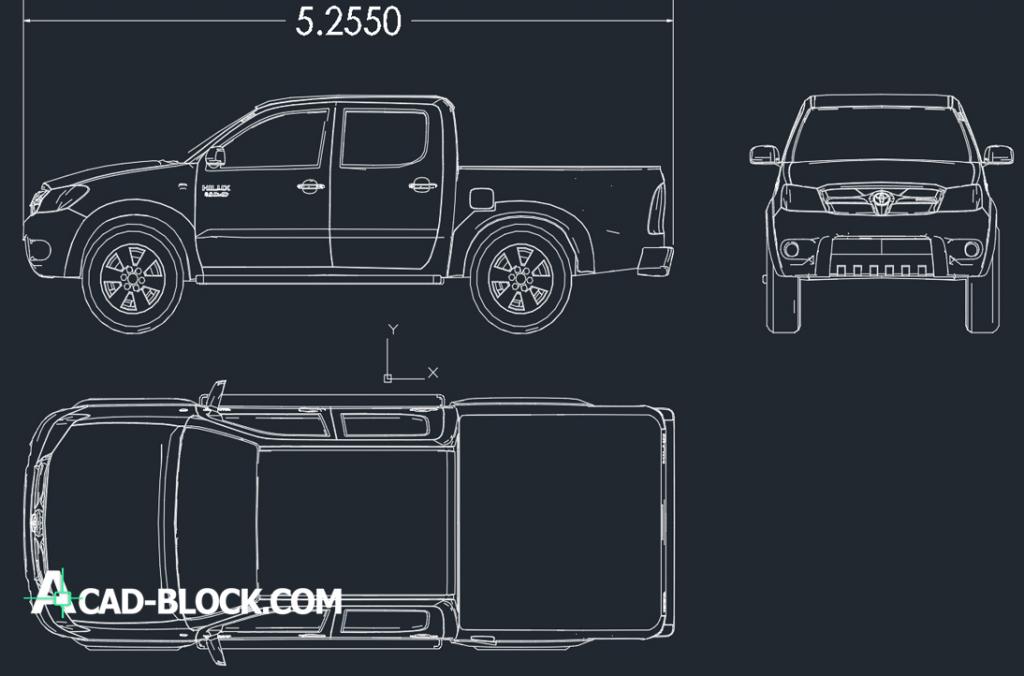 CAD block Toyota Hilux 2014 DWG 2d blocks – Free
The best free 2D drawings DWG Toyota Hilux AutoCAD.
Our CAD blocks Toyota Hilux for AutoCAD and other CAD programs for free.
Beautiful drawings AutoCAD Toyota Hilux.
The Toyota Hilux pickup first appeared in Japan in 1967, and was introduced in Europe at the end of 2005.
Over the style, the designers did their best – the sixth generation Hilux turned out to be much more elegant, in comparison with the previous "hard workers."
This Toyota Hilux file can be downloaded without registration and for free.
This AutoCAD file includes CAD drawings of various people involved in sports.
Free block Toyota Hilux 2014 DWG download
Toyota Hilux 2014 DWG cad blocks 2D
Downloaded: 21261
The size: 631.8 KB
Date: 06 Jan. 2019
Format: DWG

Download dwg