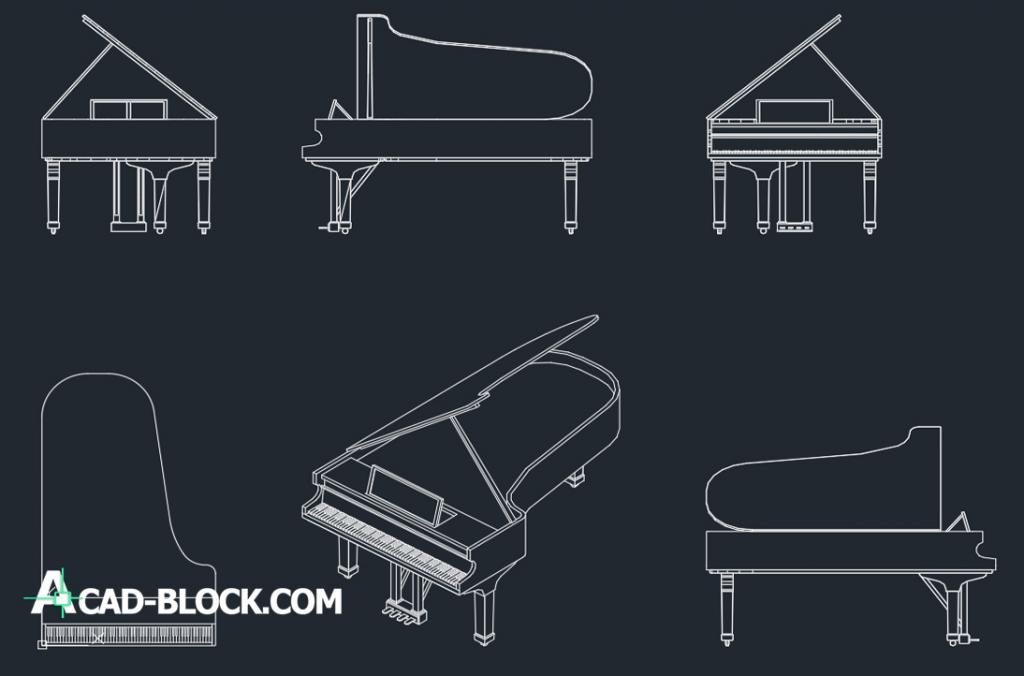 CAD block Piano 2D DWG 2d blocks – Free
Piano models in AutoCAD.
Our drawings are properly scaled.
CAD blocks can be a useful addition to your DWG project.
We are confident that our piano blocks will help you create the best project.
Free download our CAD blocks of pianos in various projections.
2D piano drawings are available for free download without registration.
Free block Piano 2D DWG download
Piano 2D DWG cad blocks 2D
Downloaded: 1658
The size: 187.4 KB
Date: 06 Jan. 2019
Format: DWG

Download dwg