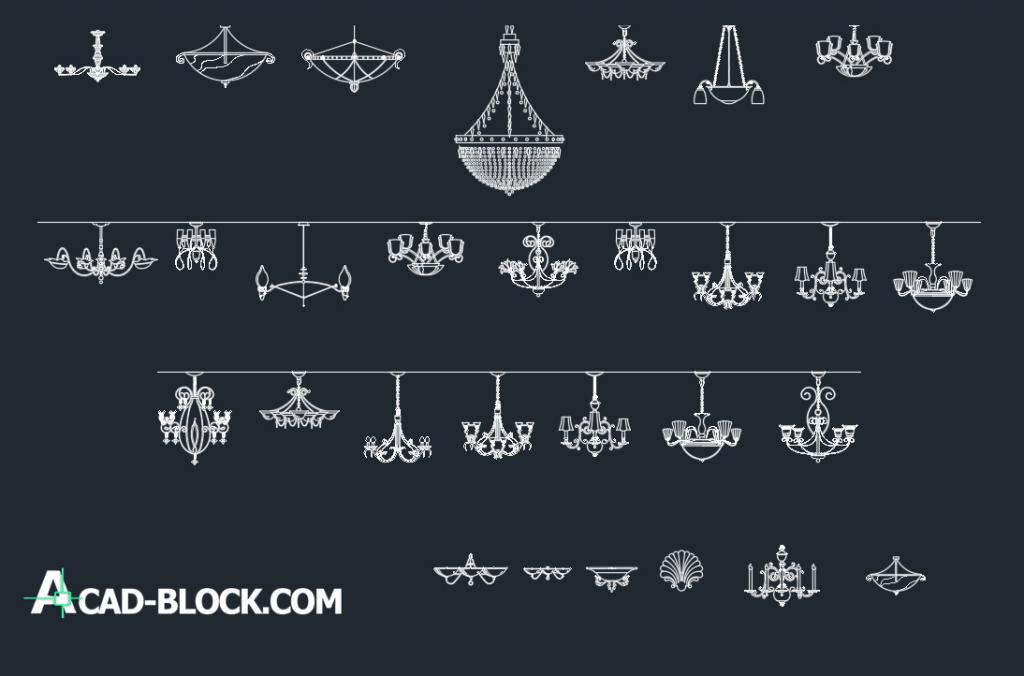 Lighting Chandeliers DWG – Candelabros – Free
Hanging chandeliers 2D AutoCAD file.
CAD blocks of interior design, chandeliers, designed to stay in hotels, restaurants, in elevation.
The world's largest chandelier was lit on June 26, 2010 in the evening in Doha (Qatar). The weight of the chandelier is 18 tons.
Drawing of a hanging chandelier in 2D in AutoCAD DWG format.
Free cad blocks Lighting Chandeliers DWG – Candelabros DWG download
Lighting Chandeliers DWG – Candelabros
Downloaded: 7187
The size: 1.2 MB
Date: 16 Dec. 2018
Format: DWG

Download dwg