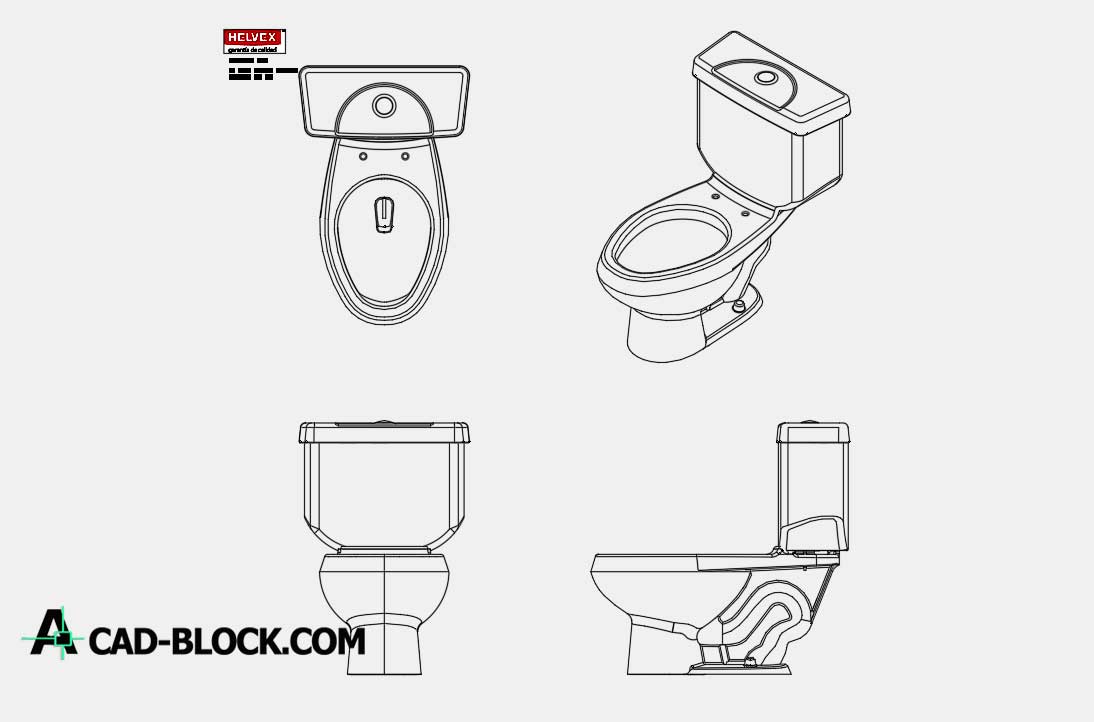 CAD block Toilet Helvex brand DWG 2d blocks – Free
CAD drawings of Toilet Helvex brand in 2D.
CAD model in front, back, top and side view.
Free AutoCAD Toilet Helvex brandr blocks for the best projects.
This DWG file. Toilet Helvex brand will complement any of your projects.
To work with the proposed AutoCAD units, we recommend using AutoCAD 2007 and later versions.
Free block Toilet Helvex brand DWG download
Toilet Helvex brand DWG cad blocks 2D
Downloaded: 5924
The size: 315.8 KB
Date: 07 Mar. 2019
Format: DWG

Download Free