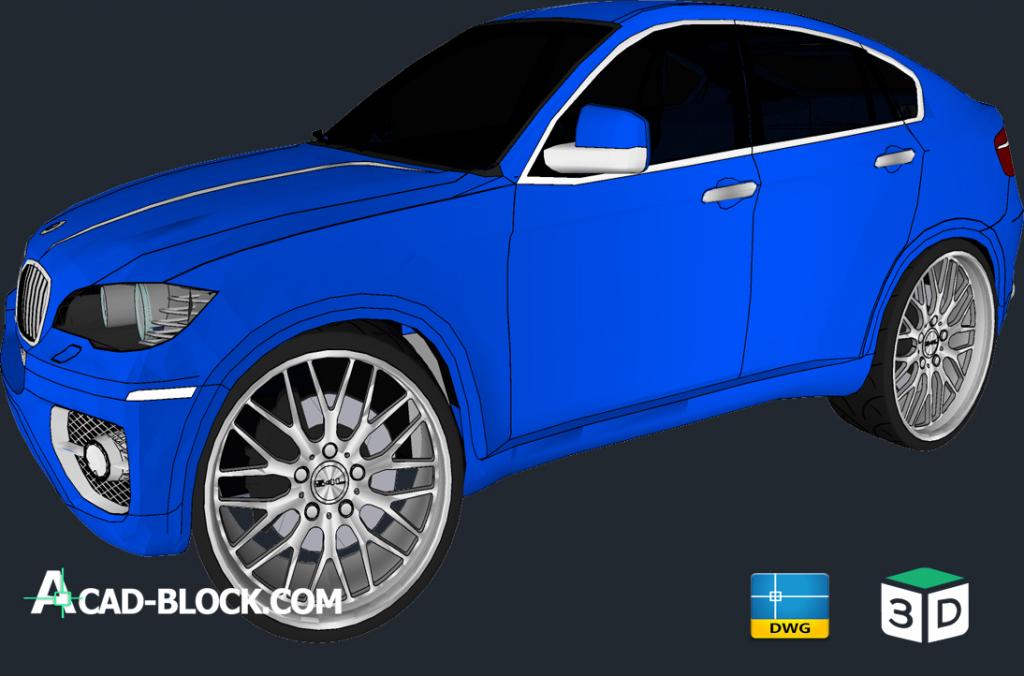 BMW X6 3D DWG – Free
Fashionable car BMW X6 in AutoCAD in DWG format.
The BMW X6 is a mid-size crossover manufactured by BMW. It combines both the characteristics of an SUV (four-wheel drive, high ground clearance, large wheels, high-torque engine), and signs of a coupe (strong roof bevel at the rear of the car). The company itself classifies this car as a Sports Activity Coupé (SAC) – a sports coupe for outdoor activities.
We offer you to download high-quality AutoCAD drawing BMW X6 for your project in the dwg file.
All BMW X6 blocks can be easily changed in AutoCAD.
Download the file in 3D.
Free cad blocks BMW X6 3D DWG download
BMW X6 3D DWG
Downloaded: 617
The size: 2.3 MB
Date: 19 Dec. 2018
Format: DWG

Download dwg